Descripción del producto
2000 BPH lowest price poultry chicken slaughter machine
Company Information  MoTon is a poultry Group company.
We provide Turn-key poultry equipment for our customer with incubator,
floor feeding system equipment,
chicken cage raising equipment system,slaughter line equipment.
feeding machine equipment,steel structure house etc. 
We have more than 20 years experiences in this field,
We trust we can do better and better in the future.
Mo- Ton equipment have rooted in every corner of the world
help a large number of poultry farmers built a moden farm.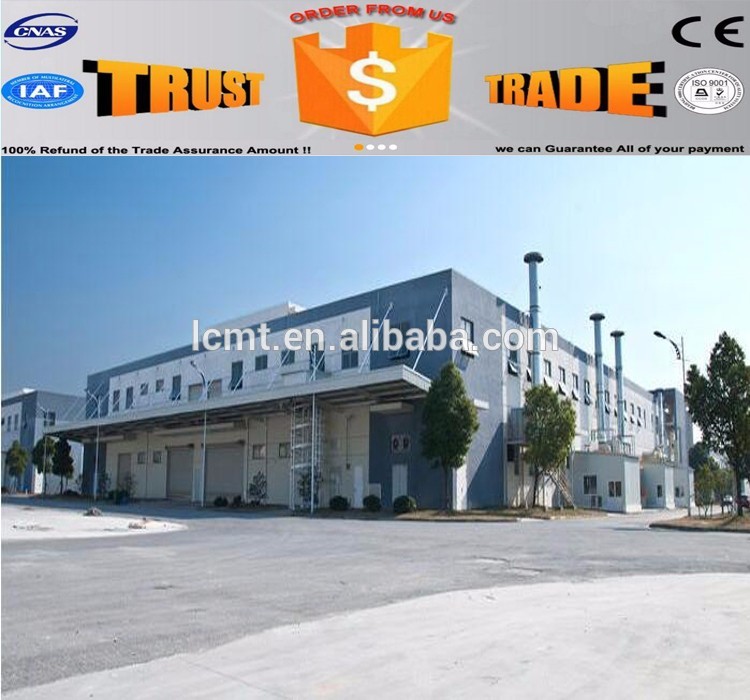 product show  Poultry Slaughter house Line
Poultry Slaughterhouse Line is a conveyor based Semi – Automatic Slaughter system. It consists of an overhead conveyor and full range of process machines.
The birds are dressed on the conveyor through all the important stages of processing such as stunning, halal, hot water scalding, de-feathering, evisceration & chilling etc.The conveyor based operations and scientifically designed equipments ensure highest levels hygiene and give the best quality of meat. Processing capacity: 100-12,000bph   The dressing stages can be briefly categorized as:
• Stunning
• Bleeding
• Scalding
• De-feathering
• Evisceration (Internal Cleaning)
• Chilling  

Water bath stunner 1.Water bath electric stunner is the main corollary  equipment for large and medium size slaughter houses,  which is used to stun the poultry before slaughtering.
2 Avoid the suffering of poultry and the blood splash after slaughtering.
3.Prevent the damage of the carcass, it is as well as good for the blood collecting. 
4.The tank is made of insulated material which brings no hazard to the operator.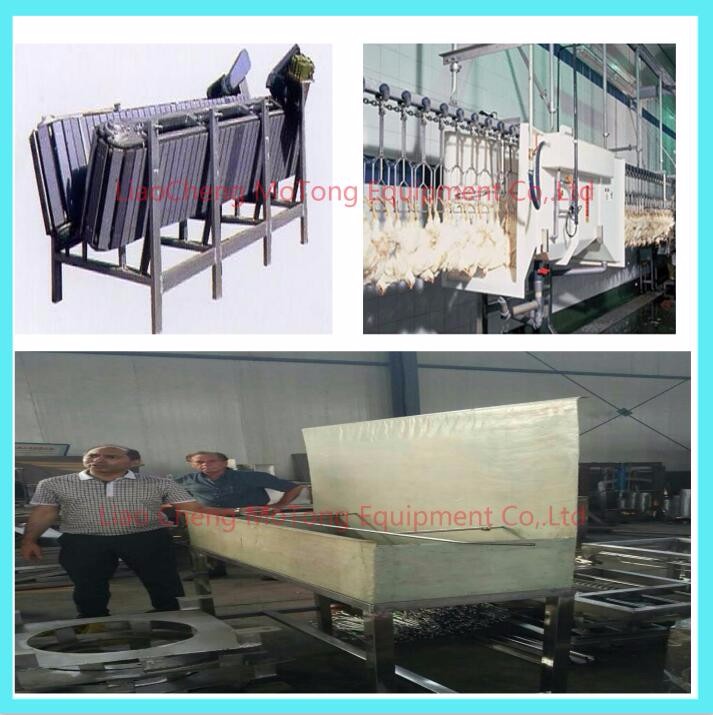 Air Blowing Scalder 1.Air blowing scalder is made in stainless steel and play a crucial role in scientific & hygienic  processing of poultry. 
2.Precise electronic controls for maintaining the  temparature from 58 to 61 ℃.
3.The scalding time is from 60 to 90 seconds which is  adjustable according to the combination factors of  processing line.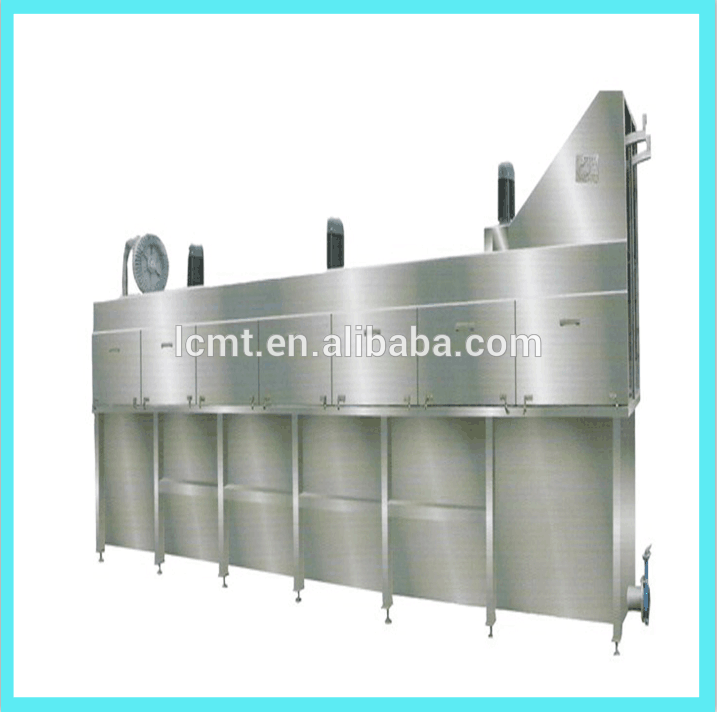 Click here to contact supplier
A frame plucker 1.The plucker is working in the plucking line to remove the  feather after scalding.
2.The machine is available in several sizes and all picking  rows are separate adjustable in all directions.
3.The discs are belt driven, assuring a smooth and low  noise operation.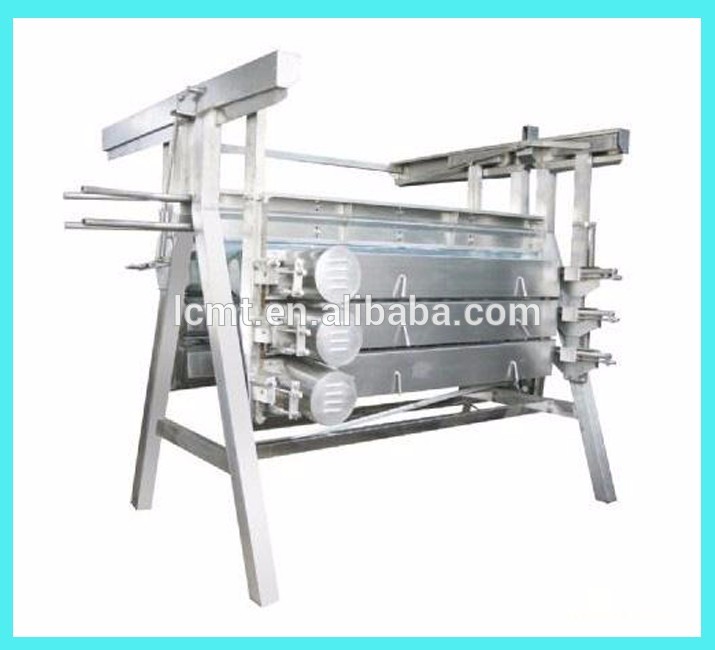 Spiral Pre-Chilling Machine
1.This equipment is used to chill the bird after killing and  evisceration so that it can be made ready to be stored.
2.Products are conveyed by screw into ever colder and  cleaner ice water or flake ice water.however itself can not produce cold medium.
3.The length is varies from corresponding processing  capacity,can meet the commodity inspection and food  hygiene standards.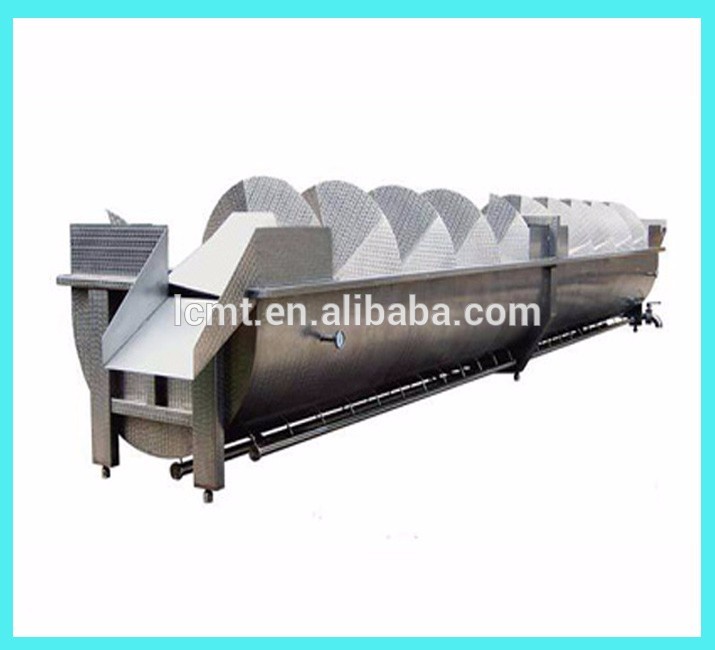 Carcass cutting area machines   
.The distance of hangers is 8 inch .Stainless steel Hook and Chain T Shape Convey Rail .90 degree Oriented Wheel: 4 pieces,180 degree  Oriented Wheel :6 pieces .Frequency Controlling  Adjustable speed of the convey rail .Power is 2.2Kw *1 .Stainless steel Structure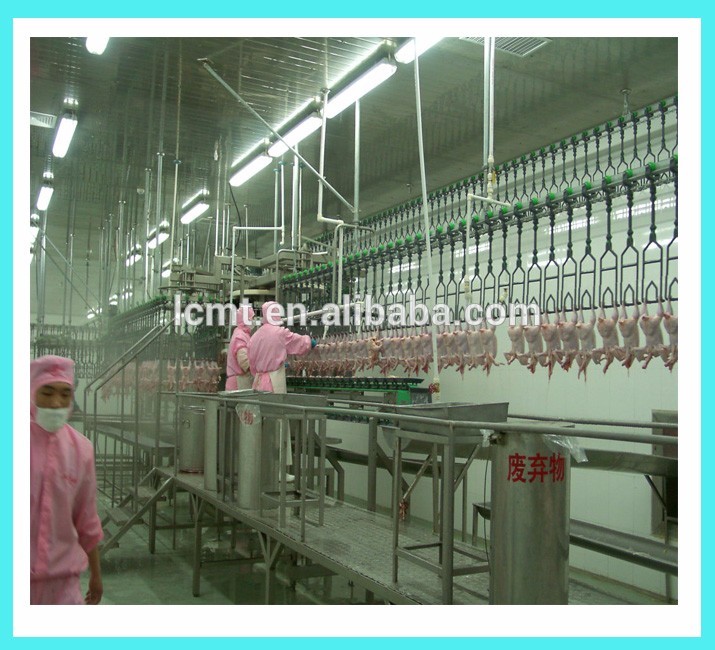 Packing  
Certifications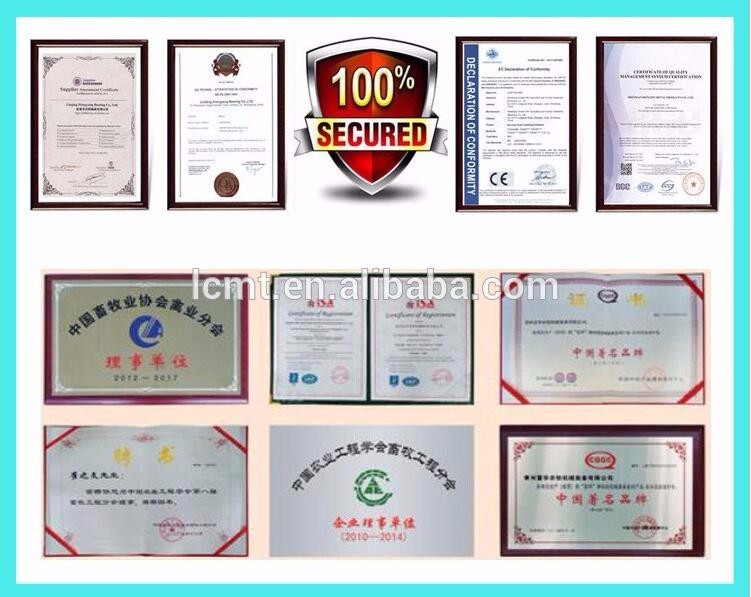 workshop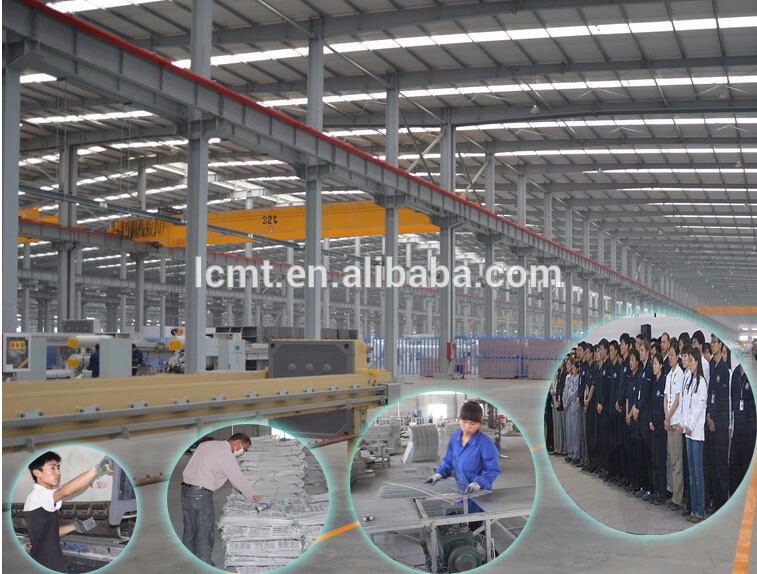 project case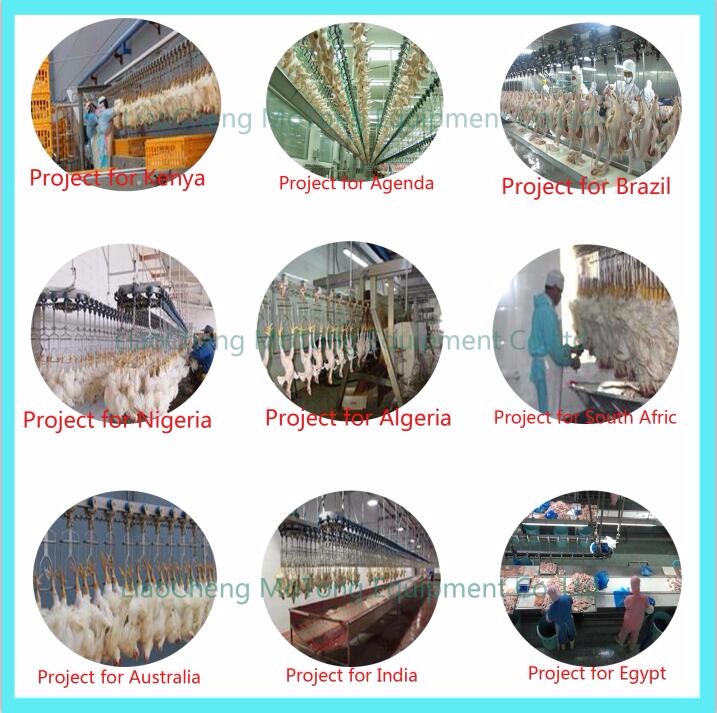 our customers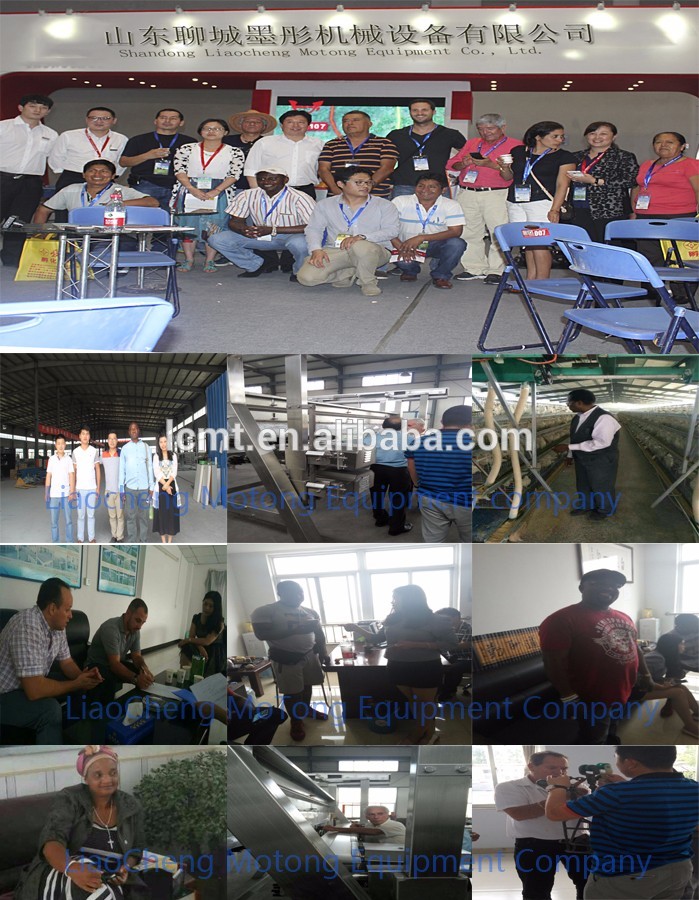 FAQ  
1.We can design and manufacture all kinds of specific equipment ,based on different requirement from our customers.All these products have reached the standards of Chinese hygiene and export.
1)Customized designs according to building layout and height  
2)Scientifically designed to dress the bird in most Hygienic manner  
3)Covers All the stages from Stunning to Halal to Defeathering automatically  
4)Total stainless steel construction  
5)Evisceration (Removal of internal body parts) is done manually.  
2.  We also provide installation and staff training service. That is when your customer buys our products, we
will help install and teach them how to use it.  
3.We support trade assurance order,can ensure quality,delivery time and your money.  
4.Our warrenty is 5 years.
contact us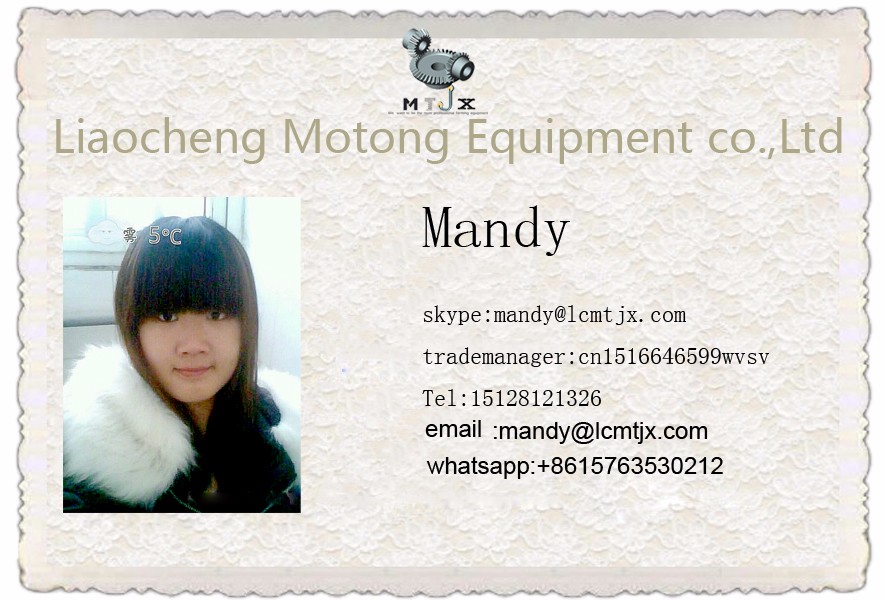 Grupos de Producto : Equipo de matanza